June 03, 2020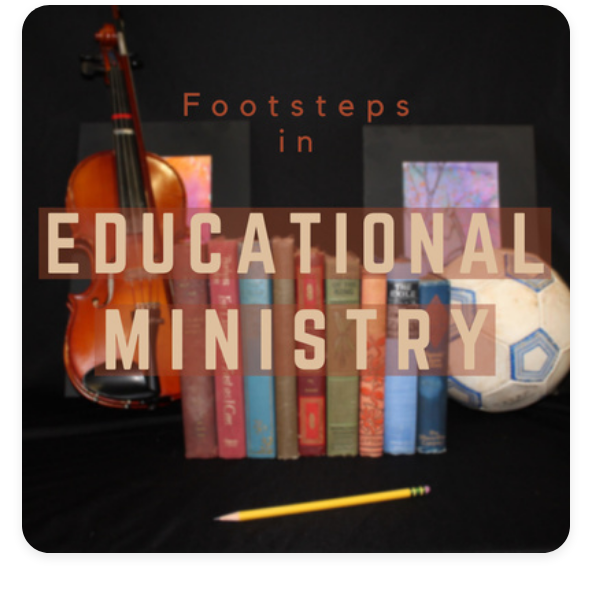 New Podcast:
Portable pipeline for training and info
In support and preparation for the academy's training and encouragement emphasis this fall, a team effort has been testing and launching a menu of audio, video, online, and secure meeting platforms.
The audio opportunity comes in the form of a podcast called, "Footsteps in Educational Ministry." Logic teacher and head of LPA's Audio-Video production, Mr. Josh Goodwin, orchestrated the creation of the podcast.
He also arranged distribution over the normal, popular podcast outlets, like Apple Podcasts, Spotify, Google Podcast, Breaker, and more. Mr. Goodwin serves as the program's producer.
According to Head of School, Mr. Louis Lemmon, the show has two major goals.
"To start, we wanted to create a channel of information to serve the various members of the LPA community," he says, "especially to help parents and teachers to better understand their roles and opportunities. Secondly, we wanted to find ways to help provide prospective families access to information about how LPA operates and feels. We're hoping that having various staff, parents, and students included in the recordings will better tell the ministry's story.
"Most of our training materials have focused upon live gatherings and printed materials," Lemmon says. "While these avenues are helpful, the podcasts allow parents and teacher to benefit from training and support topics in audio form -- which they can do while driving, doing chores, or exercising."
Lemmon says Julie DeSa got the idea from another UMS school, similar to LPA in classical approaches, in Austin, Texas. From that school's associated podcast -- and from others like it in California and Michigan -- the staff learned a great deal. This led to the academy's additional goal, which is to produce content that might also serve other educators and youth ministers, so that LPA personnel can join "the conversation" of the the Christian education and classical movements.
Want to listen?
To listen to the podcast, click this link
or search for "Footsteps in Educational Ministry" to subscribe on your favorite podcast source.
Faculty and staff episode contributions so far include:
- Chris Miller
- Katie Moseley
- Gina Brewer
- Julie DeSa
- Bill Spratley
- Louis Lemmon