Posts Tagged "family"
June 03, 2020
LPA MOVIE NIGHT @ THE DRIVE-IN
Who
All K-12th graders and families (new to LPA or returning also including our 2020 graduates).
What?
Private event for LPA families. There is no admission charge.
We will be watching the film Despicable Me at the drive-in theater.
There will be a $5 voucher per car for the first 100 cars to be used at the concession stands. Please bring some other money to get concessions and thus support Hound's Drive-In Theater.
People will be able to park in any parking spots (depending on car-size…see rules).
You will be able to get out of your car and sit in any chairs you bring as long as you stay in your parking space (see rules).
For more information on Hound's Drive-In rules please click HERE: www.houndsdrivein.com
When
Tuesday, June 9, 2020.
Gates open at 7:00 pm.
The movie starts at 8:45 pm on
Where
Hound's Drive-In Theater
(114 Raven Cir, Kings Mountain, NC 28086.
How
Please RSVP.
You can come if you do not RSVP but it would be helpful to us to know family vehicle counts for planning. Mr. Miller's June 04 email has the link to respond.
Drive in movie FAQ
Is there an entrance cost?
No. There is no fee to get in.
Lake Pointe has rented the facility for this private event, so the normal $20 charge per vehicle does not apply.
May families bring multiple vehicles?
This question was in relation to a father meeting his family at the drive-in, coming from work.
Yes, a family may bring multiple vehicles. Since there is no gate charge, this is a good idea. We would ask that the second vehicle be parked on the side or the back to maintain as many spots as possible with good views of the screen.
What if it rains?
Good question, especially since the graduation plans washed out.
This night at the movies will be held rain or shine. According to the owner, since the audio is played through the car stereo or portable radio, people can sit in their car during a reasonable shower and see the movie just fine. It will only be canceled if there is severe weather, such as with very high winds, lightning, and threat of a tornado.
The current forecast for Tuesday has been going back and forth, as is normal for hot, summer evenings. It seems as if every summer night has a chance of rain.
Are alumni invited?
Yes! This private event is open to LPA current families, families entering in the fall, faculty and staff, and alumni. Friends and relatives are welcome to be part of their group, with the understanding that families are responsible for any guests.
Why does the movie start so late?
Drive-ins require darkness! Those with younger children are welcome to come enjoy the experience , to see people, and to view the start of the movie, and then to leave when they want.
Why are there concessions vouchers, and how do they work?
As part of the arrangement to hold his private event, Lake Pointe committed to provide a five dollar concession stand voucher to our first hundred guest vehicles. They are the same as cash at the concession stand if used that night. This guarantees the theater will make at least that much money, so that it is worth opening on an evening it is normally closed.
Do we have to buy items at the concession stand?
No, you do not have to buy anything. But you may not bring your own food and drinks. This is the same rule at other movie theaters, and ball parks for that matter. The owners make a certain amount of money on their concessions. That is why Mr. Miller encourage families to plan to spend some money at the concession stand – since there is no gate charge -- so that the event will go well and that we may be invited back to hold a similar event in the future.
Will Mr. Miller dress in a toga and do the hula in the pre-movie activities?
While this is simply a wild rumor and unsupported speculation, it is delightful to imagine, and we can always hope.
March 16, 2018
WHO: All Lake Pointe families are invited
WHAT: As announced at the annual family meeting, Lake Pointe is hosting a special presentation about the changes to the 529 College Savings plan.
WHEN:Tuesday, March 27 from 7:00 to 8:15 p.m.
To be addressed:
An excellent overview of college funding, in general
How the 529 program helps families save for college
The options of the 529 program, which has no significant risks
How the program can be used for private K/12 tuition with tax deductions in SC
How grandparents and other family members can fund a 529 AND keep control
Comments on legislative action for NC families
Expect a 40 minute presentation, with the balance set aside for Q&A
Our presenter
Ryan White works for Columbia Threadneedle, the company hired to manage South Carolina's 529 program, called "Future Scholars." Local investment professionals get their information through this broad management company.
To recap some highlights, congress approved tax law changes in December that allow parents to use funds from their 529 College Savings plan to pay for private K/12 tuition. This is a huge change and a huge benefit and worth discovering straight information on its benefits.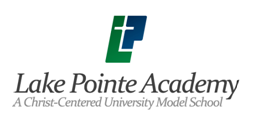 While the program is designed for long term savings, as the law is written, parents can use the 529 program as a "pass through." Funds deposited in the account can be withdrawn in ten business days to pay for tuition, and that action entitles the family to 7 percent deduction on their SC tax returns, up to $10,000 tuition per child per year.
The tax program changes are in effect for tuition paid in 2018.
SC has already examined the federal law and found no conflicts with state law. It has approved the private school tuition funding.
December 14, 2017
Thanks, parents, for all the effort and time you have invested into your children's academic and biblical education this semester. No matter which grade level, every student is blessed to have loving parents actively involved in his or her training. It is not easy, but the benefits are incredible, as evidenced by the lives of students who have risen through the ranks and have gone on to college and life.
At the end of last spring, we began a process of sending simple surveys for each course. Now, this week and next week, we will be emailing links to course surveys for the fall semester.




The surveys are designed to be very simple and very quick to complete. Please engage them right away, as waiting will probably mean forgetting them, during the busy holiday season.




Below are details that better explain the purpose, methods, anonymity, and resulting uses of the surveys.



What's the point?
The goal of the individual course survey is to measure (over time) parent perceptions of key areas for each course.

Results from this semester will be helpful for next year, since planning for August is already underway.

"I filled surveys out last time." Yes, this is an ongoing, continuous improvement process. To measure needs and improvements over time, we need information each semester.

"I don't have any problems in XYZ course, so I have nothing to say." The survey is an opportunity to communicate perceived value, not to complain. A survey is more valuable with high response.
How does it work?
The survey is intentionally very short, with only six questions, having multiple choice boxes to check off. There is space for parents to add comments, which are very welcome, but not required.

The questions are designed to gather perceptions of value and benefit for the major areas associated with UMS course learning. This includes curriculum, communication, instructor leadership, approaches, etc.

Surveys will be sent out in an alternating pattern of grade levels to try to avoid a parent of multiples from getting dozens on any one day.

The survey is a duplicate of the previous one. Consistency of questions is important for comparison over time.

Dr. Gail Stowe, our accreditation consultant, will again assemble and organize the survey results. As an outside professional, she will be looking at the information with helpful objectivity. Having no direct involvement in the day to day program allows her to freely identify and comment on needs in various courses. Dr. Stowe's report will be delivered to LPA's board.
Anonymity of responses
The surveys are set up to record anonymous results, meaning no one can tell who submitted each response.

Please realize that this anonymity can be compromised by the person submitting the responses. This happens if a parent mentions his or her child's name or specific circumstances that make it obvious through process of elimination who is making the comment.

To keep survey contributors private, DO use general language and DO NOT include names, specific circumstances, etc. (Sally learns best when… when we went out of town to Dallas… my son has poor eyesight, red hair, and a scar on his nose…)
What will surveys be used for?
The information allows grade level supervisors to better focus on improvements for each course AND its place in the alignment of the subject courses from one grade level to the next.

The survey results will be used in the academy's accreditation evaluation in October 2018, but the main focus is upon improvement of the actual and perceived benefits of LPA's academic program.
Recent Posts