Read to see how we "do life" together
But what does "doing life" even look like? We seek to "spur one another on to love and good deeds" in a variety of interactions, from morning prayer and praise and assemblies, to after-school activities, events, and retreats. For a taste of this intentional effort, the posts below record samples of related messages, reflections, and resources.
Joy despite circumstances; Phil. 4
October 22, 2021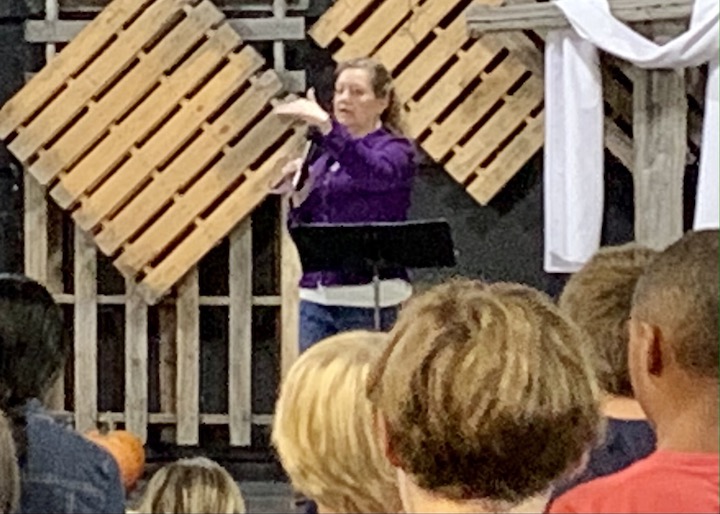 Today in Connection assembly, high school English instructor Kathy Williams addressed secondary students on the biblical call for joy, regardless of circumstances. From her own personal experience and anecdotes, she challenged students to meditate -- to intentionally think about -- the Truth of God's Word -- rather than on their feelings and other people's words, which oftentimes are not true.
Using Philippians chapter four as a basis, Mrs. W. urged students to avoid "stinking thinking," and to instead realize that joy and positive attitudes are choices people make, based upon their gratitude for what the Lord has done for them. From a bad hotel experience to a McDonald's drive through, Mrs. Williams related how the joy overflowing from a grateful heart reflects Jesus to a world that needs Him.