Families deserve a deliberate process
Lake Pointe's admissions process is designed to be thorough and cautious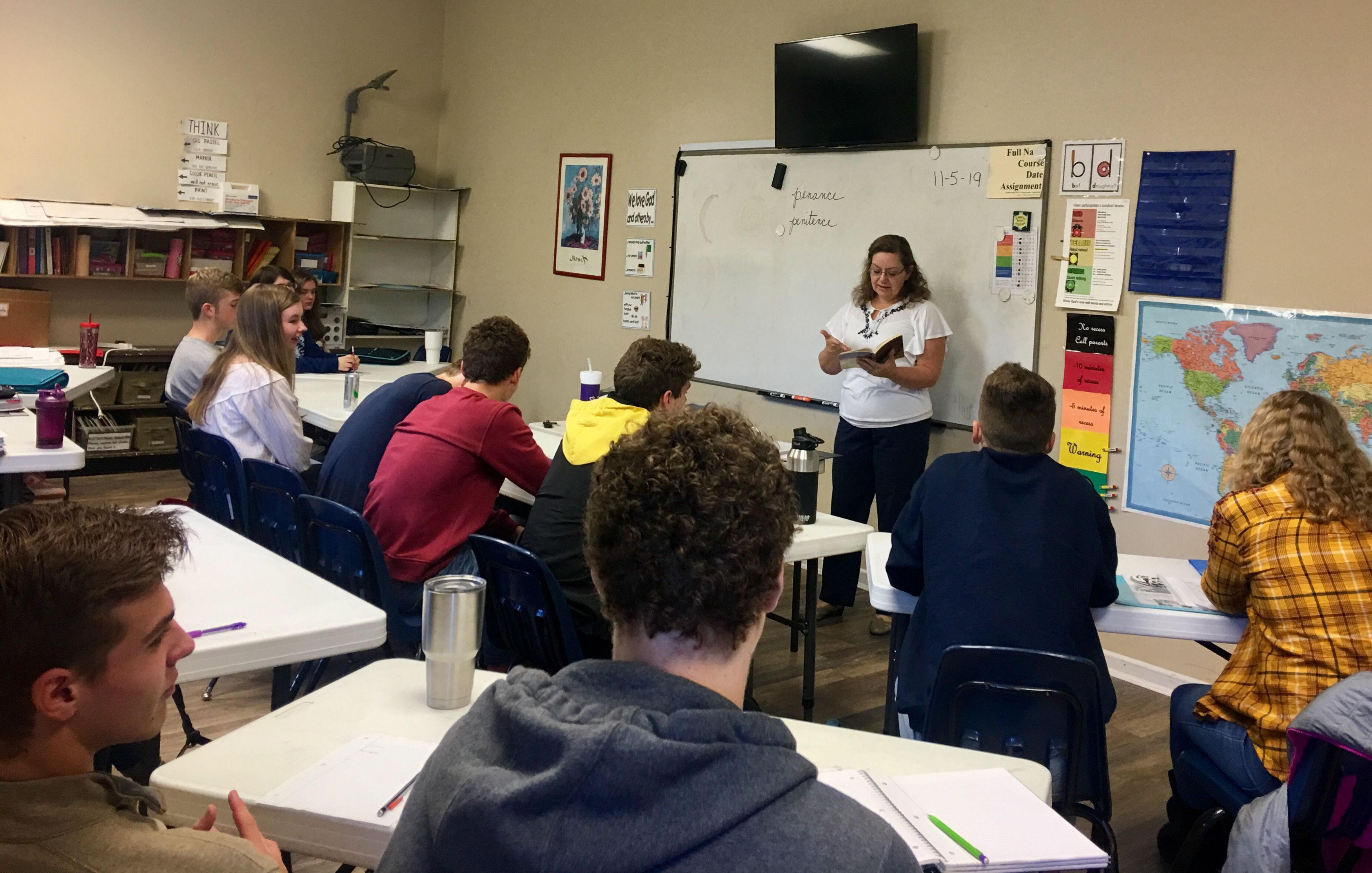 Cautiousness might seem a strange word for people who are passionate about educational ministry, but we've learned that Lake Pointe and the University Model are not for everyone. The admissions goal is ensure parents understand what LPA offers -- and what it doesn't, and how it chooses to operate by its values, and how it won't operate. We want to offer families as clear a translation as possible for what LPA's educational training will be like for their particular family. This includes helping the family to anticipate the blessings and to count the costs.
Admissions steps
1. Attend a "Discover LPA" info presentation
Families are invited to a discussion of the choices in education today with emphasis on the University Model School. When you attend, you'll receive an admissions packet with information about the unique qualities of this educational alternative. (check dates and times for "Preview"). Click here for dates and more info.
2. Follow-ups to the preview meeting
Families who have already attended a preview meeting are eligible for several follow-up opportunities:
- Visit campus and attend classes
- Schedule a conference with an academic advisor
- Request contact with parents in similar family situation.
3. Prayerfully consider your options
After the meeting, carefully review the printed materials regarding Lake Pointe Academy. We encourage you to discuss every aspect of this exciting opportunity and pray for discernment regarding the level of involvement that best meets your needs. If you decide to proceed with the admissions process, an application form must be completed for each student.

*** Above this point all steps are informational and optional.
Steps beyond this point require a commitment of time, information, and money
4. Complete an application online
Filing the application requires paying a non-refundable application and testing fee.
The parents complete an application, sharing responses about their background, their understandings of Christian faith and education, and their hopes, desires, and expectations for their children's education. This information is compared to the information LPA has already shared about its program, in an effort to identify a match. Information in the application is extremely helpful to the family conference content, and it usually shortens the time of that meaning. The application includes a section for the family and for each student applying.
5. Schedule prerequisite core subject testing for each student
The purpose of the testing is to affirm that the student is adequately prepared and equipped for the courses and grade level he or she will be entering at LPA. Sometimes, knowledge or concept gaps are identified that can be tended to in the months before the start of classes.
Often, this testing can be scheduled for the same day as the family conference.
6. Schedule a Family Conference
After reviewing applications, the school will contact you to schedule an individual family conference. The intent is to clarify the roles of parents and students at Lake Pointe Academy. Since University Model Schools are different than other, more familiar education options, this conference is an important step for you to be certain that Lake Pointe Academy is right for your family. Any remaining questions and expectations will be addressed at this time.
7. Receive a Letter of Decision
After the Family Conference, you will receive a letter from Lake Pointe indicating the school's decision regarding acceptance.
8. Register for Courses
Complete a registration form for each student and a family payment form. Follow the registration checklist when completing your paperwork for registration. Forms, along with the registration fee, will be handled in the order received.
9. Pay Tuition
You will receive confirmation of registration and tuition total. Tuition is due before classes begin. You may pay in full at the time of registration, pay in two installments, or pay monthly using FACTS. See Financial Policies for more detailed information.
10. Attend Parent Orientation and trainings
Before school begins, parents will attend course specific training and Parent Orientation. At this time, you will be instructed about the specific roles for the grade levels of your student(s).