Info & News
For info on these categories, simply click the name.
Here is the latest news...
Yearbook design winners
January 04, 2017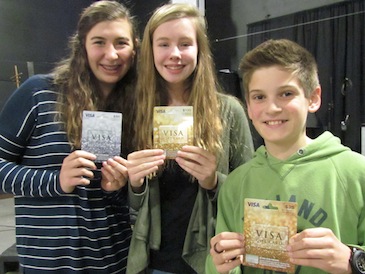 The academy held a contest to encourage students to design a custom yearbook cover for this year's memory book. Mrs. Bolin, who serves as yearbook advisor, set up the contest parameters, and a panel of judges reviewed almost twenty entries.
Natalie Salmon earned 1st place with an image that prominently features a compass. Second place was awarded to Abigail Luke, and Connor Moseley placed third. Students were honored at a Connection assembly and received Visa gift cards of $100, $50 and $25 for their efforts. Congratulations to all who participated.
Yearbooks are now on sale and online

To order a copy of the 2016-17 yearbook click here.
Then use Yearbook ID Code: 10135917 for Lake Pointe.