Info & News
For info on these categories, simply click the name.
Here is the latest news...
What does Washington D.C. have to do with Jerusalem: balancing our dual citizenship
September 18, 2017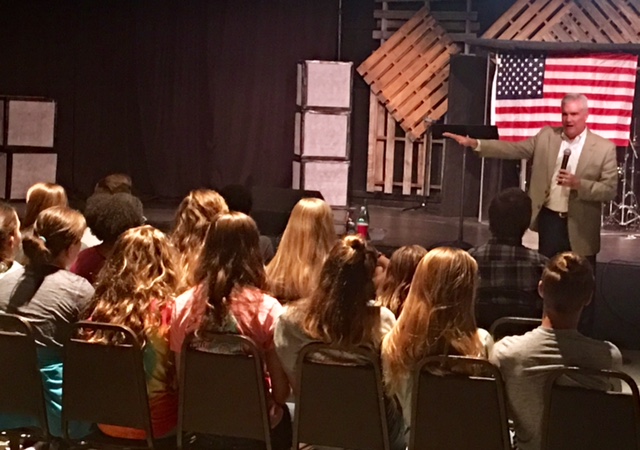 LPA welcomed Chad Connelly, former Chairman of the South Carolina Republican Party and current Republican National Committee's Director of Faith Engagement, to campus Friday, September 15. Mr. Connelly spoke on balancing one's Christian's citizenship in heaven (Phil. 3:20) and U.S. citizenship here on Earth. Passionate about his job, Mr. Connelly taught on how important Christian leaders have been to the history and progression of the United States. Over all else, Connelly stressed the importance for Christians, especially the next generation of Christians, to be informed and active civic participants. Students, staff, and parents were given the opportunity to ask specific questions about how their faith should be guiding them in the political sphere during a Q & A time that followed the presentation.