Info & News
For info on these categories, simply click the name.
Here is the latest news...
Teacher Mania
August 11, 2017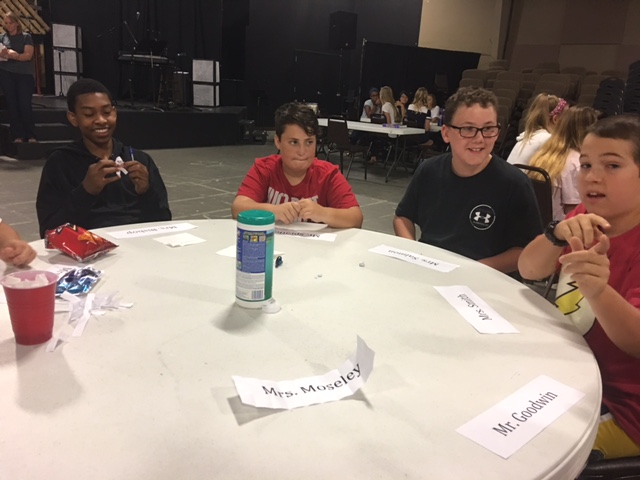 The first Friday Student Life event created the time and space for teachers and students to connect with intentional conversations. Gathered around tables with pizza and treats, teachers and students asked and answered prepared questions that ranged from fun and wishful questions such as "What is your ideal job?" to more personal questions such as "What was the most memorable moment in your Christian walk?" Tables then turned into teams as during a teacher- focused trivia game.This game taught the students which of their teachers would want to be a sloth and which favored Foghorn Leghorn as their cartoon of choice.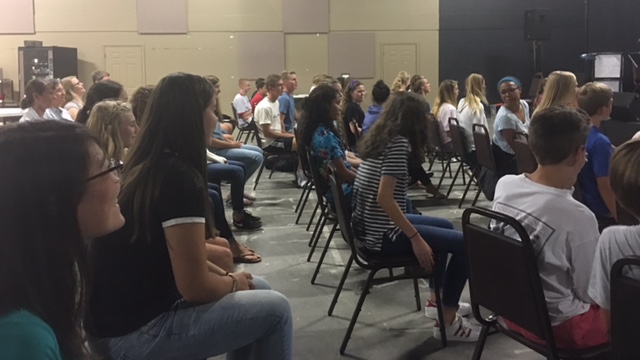 As a conclusion, Ms. Bishop led the students in the sitting down Cha-Cha slide (picture to the right).