Info & News
For info on these categories, simply click the name.
Here is the latest news...
Summer Training Begins
July 06, 2017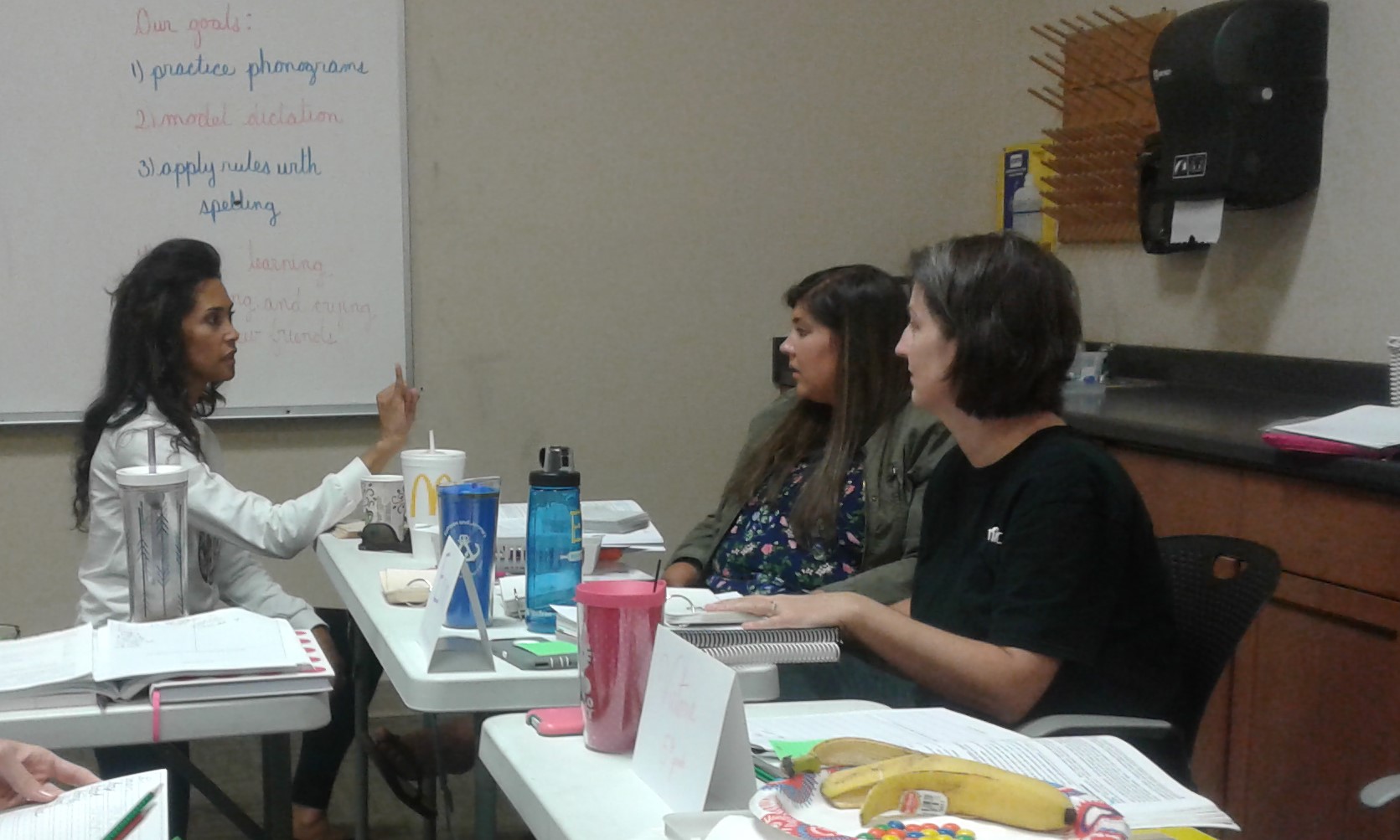 While summer provides much needed rest and recuperation for staff and families, it is also an important time of preparation for the upcoming school year. In light of this, LPA hosts trainings each summer for LPA's co-teachers and teacher as well as educators from other schools.
The last week in June marked the beginning of these training session--which will continue up until the start of school. Throughout the week, three key sessions were held. Instructor Ali Salmon lead two section of trainings for new students and parents grades 3rd through 9th focused on the Institution for Excellence in Writing program. On Wednesday, instructor Stephanie Cutshall lead a one day training for the Singapore Math curriculum where parents and teachers alike experienced a hands-on introduction or refresher to the curriculum. Lastly, grade level supervisor Staci Jackson hosted a two day seminar on the Spell to Write to Read curriculum. Along with new parents and teachers, instructors from nearby schools and home-school parents attended this training session as they learned and practiced how to teach the various steps of the program throughout various grade levels.
Each of these training sessions will have a second session during the month of July with the same instructors. Lake Pointe uses these trainings with the aim that every family enters the fall confidently and fully prepared the upcoming school year.