Info & News
For info on these categories, simply click the name.
Here is the latest news...
Sheriff Dept. report
January 30, 2017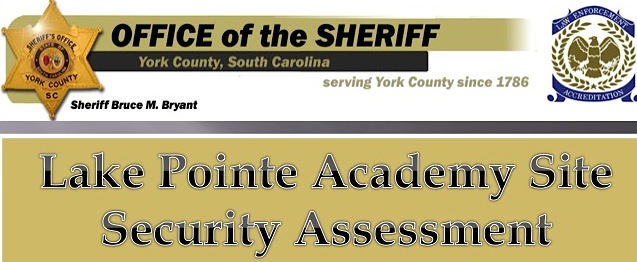 The York County Sheriff's Department has completed an initial site security assessment of LPA's campus, which is the culmination of almost a year of partnership efforts between the academy and the department.
Begun with the help and encouragement of retired Sheriff Bruce Bryant, the partnership has thus far included having the district's officers to tour the campus and also providing safety and security training for LPA faculty and staff during professional development days.
Master Deputy Kim Morehouse coordinated the assessment efforts, which included multiple visits to the LPA campus. She also worked with the district lieutenant for the academy's campus and coordinated a joint physical inspection with a York County fire inspection official.
More information about the assessment will be shared at the Feb. 21 Family Vision Meeting.