Info & News
For info on these categories, simply click the name.
Here is the latest news...
Research muscle build
January 27, 2017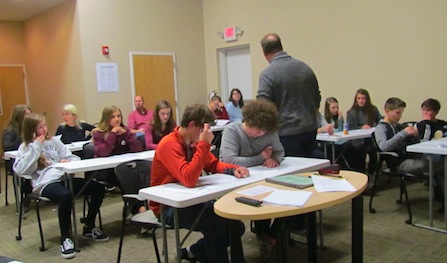 Middle school and high school students launched their annual spring research unit in January.
The multiple-week composition project builds college-necessary research writing skills each year for eight years. The spring semester effort starts with simple reports in grade 5, and continues in increasing expectations through grade 12.
The goal of the continual and incremental exercise is that the student will have strong research composition skills by building that "muscle" a little bit each year.