Info & News
For info on these categories, simply click the name.
Here is the latest news...
LPA hosts Jan. 11 classical ed conference
January 13, 2016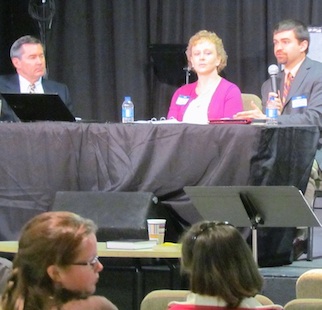 To provide training and a jolt of inspiration, Lake Pointe hosted a Classical Christian Education conference for its teachers, parents, and guests. The January 11 conference, held before the restart of classes for spring semester, featured experienced presenters from Highlands Latin School and Memoria Press. A bonus evening session was held, especially for fathers.