Info & News
For info on these categories, simply click the name.
Here is the latest news...
Blended arts program
December 08, 2016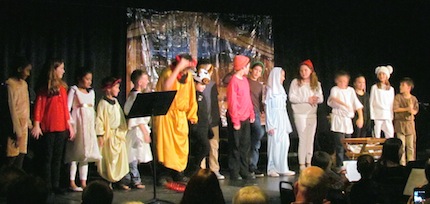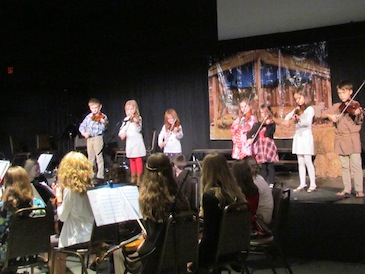 The Christmas Fine Arts Festival featured a blended program this year. With Mr. Gibbons directing, the actors shared the stage with a variety of student musicians and singers, whose talents and numbers were interspersed throughout the drama, "Christmas in Genesis."
Performing in different positions during the play, all three levels of the strings classes played, as did the primary music classes and the secondary student orchestra.
Photography and art classes displayed their work in a temporary gallery set up by art teachers, Mrs. Bolin and Mrs. Knight. Highlighted were samples of sculpture, imitations of famous artists' paintings and prints, and other forms. A popular exhibit was a collection of photography that challenged students to recreate settings, mood, and lighting of famous paintings.
Two semester-end shows per year showcase the talents of elementary and secondary students.