Info & News
For info on these categories, simply click the name.
Here is the latest news...
Early spring
February 26, 2017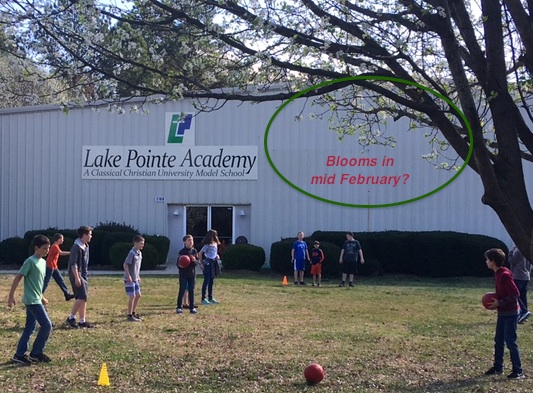 February 2017 will no doubt be remembered as the warmest in memory. Last week, the pear trees exploded into blossoms -- in mid February!
Elementary children ran, played, and argued about game rules under a blanket of white -- not snow, but blooms.