Info & News
For info on these categories, simply click the name.
Here is the latest news...
Dodgeball Fun
October 22, 2018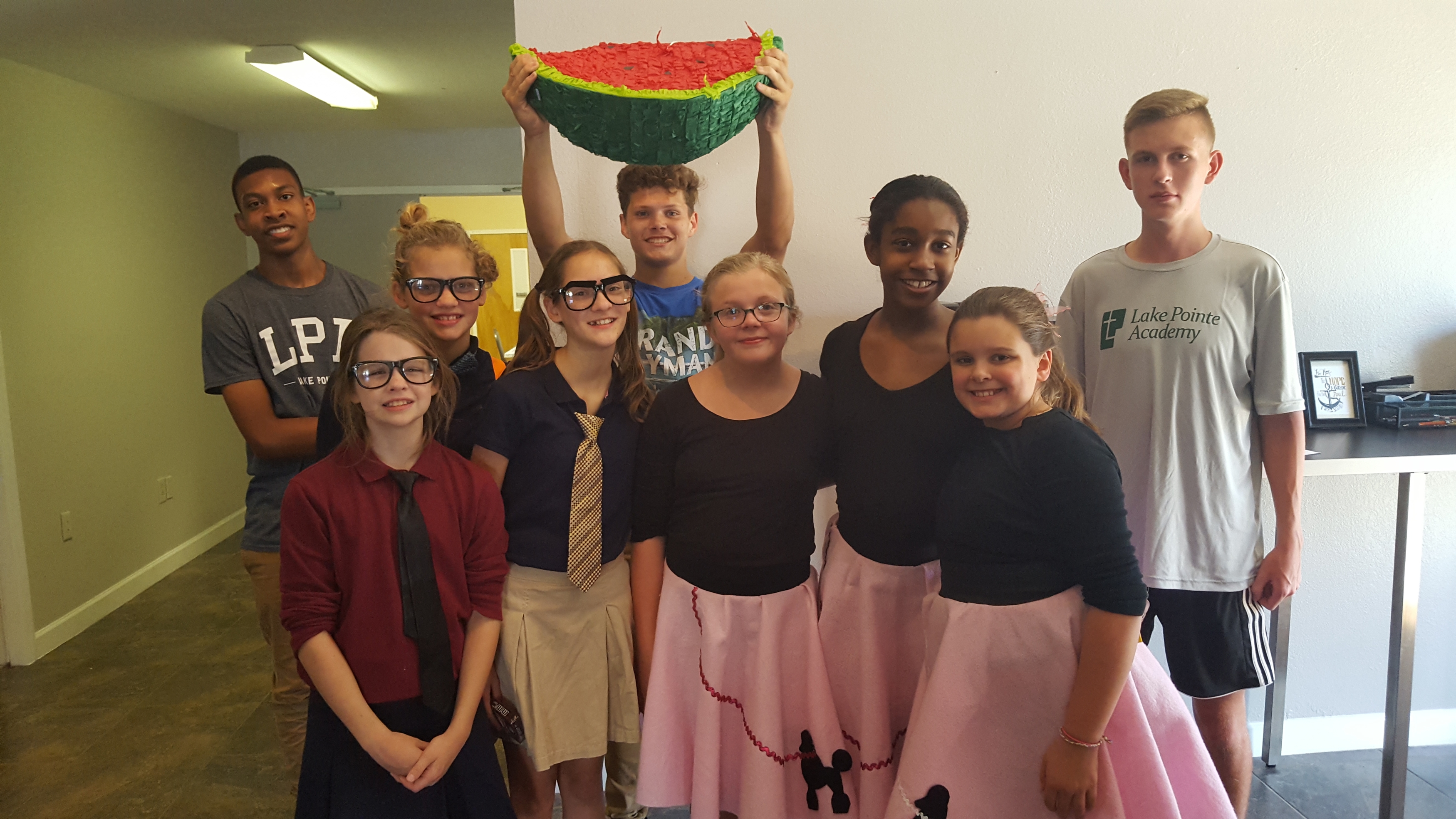 Being blessed with fall weather, secondary students and staff participated in the annual LPA Dodgeball tournament. Teams of three competed in a double elimination tournament and a team costume contest. This year, the tournament's first place title fell from the Justice League, the traditional teacher's team, and was claimed by the Men of Steel (pictured above in the back row). For the costume contest, first place went to the Pink Ladies and second place went to the Geeks (pictured above in the front row).