Info & News
For info on these categories, simply click the name.
Here is the latest news...
Blessed Hope merges
January 30, 2017
Blessed Hope's name has changed, but there is still very much blessing and a lot of hope!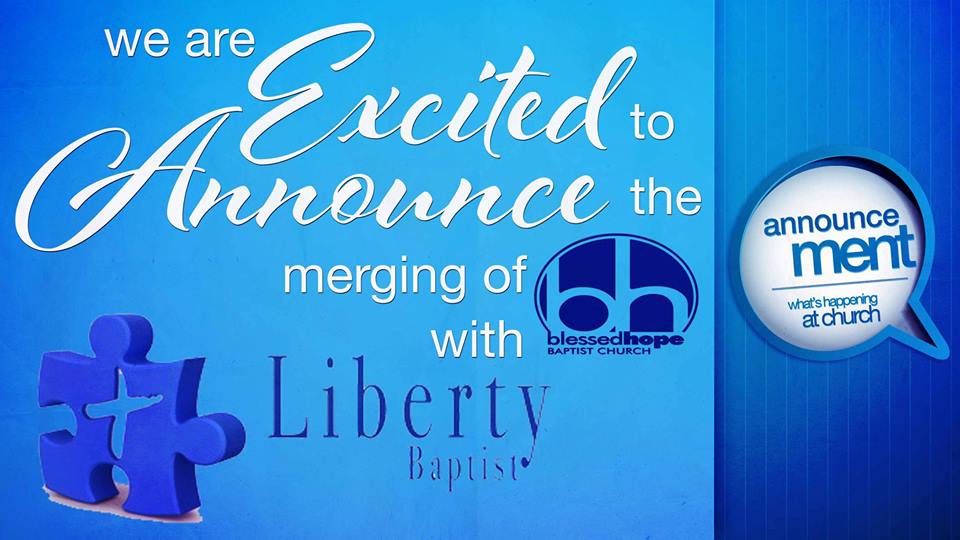 Those who have attended LPA's volleyball and basketball games in the past three years know that we have rented facilities from Blessed Hope Christian Academy in western York, as that academy underwent a period of transition. The sign changed recently to reflect "Liberty Baptist Church," prompting obvious questions.
Good news!
York's Liberty Baptist Church and Blessed Hope are merging, using the Liberty name at the Blessed Hope campus. We celebrate with our brothers and sisters as they combine in strength in a common vision. The churches held a "merge service" in late January, drawing over 500 people, according to the Blessed Hope Facebook page.
The school plans to change names to Liberty Christian School in the fall, according to the academy's web site. More information is available, including an explanatory video, on the Blessed Hope Baptist Church Facebook page
The merger does not affect LPA's basketball game plans, including upcoming play-off contests. Lake Pointe has enjoyed both generosity and graciousness from Blessed Hope, and we celebrate the new church's excitement and opportunities to serve the Lord as Liberty.