Info & News
For info on these categories, simply click the name.
Here is the latest news...
Artists' Work to Go to State Competition
March 21, 2018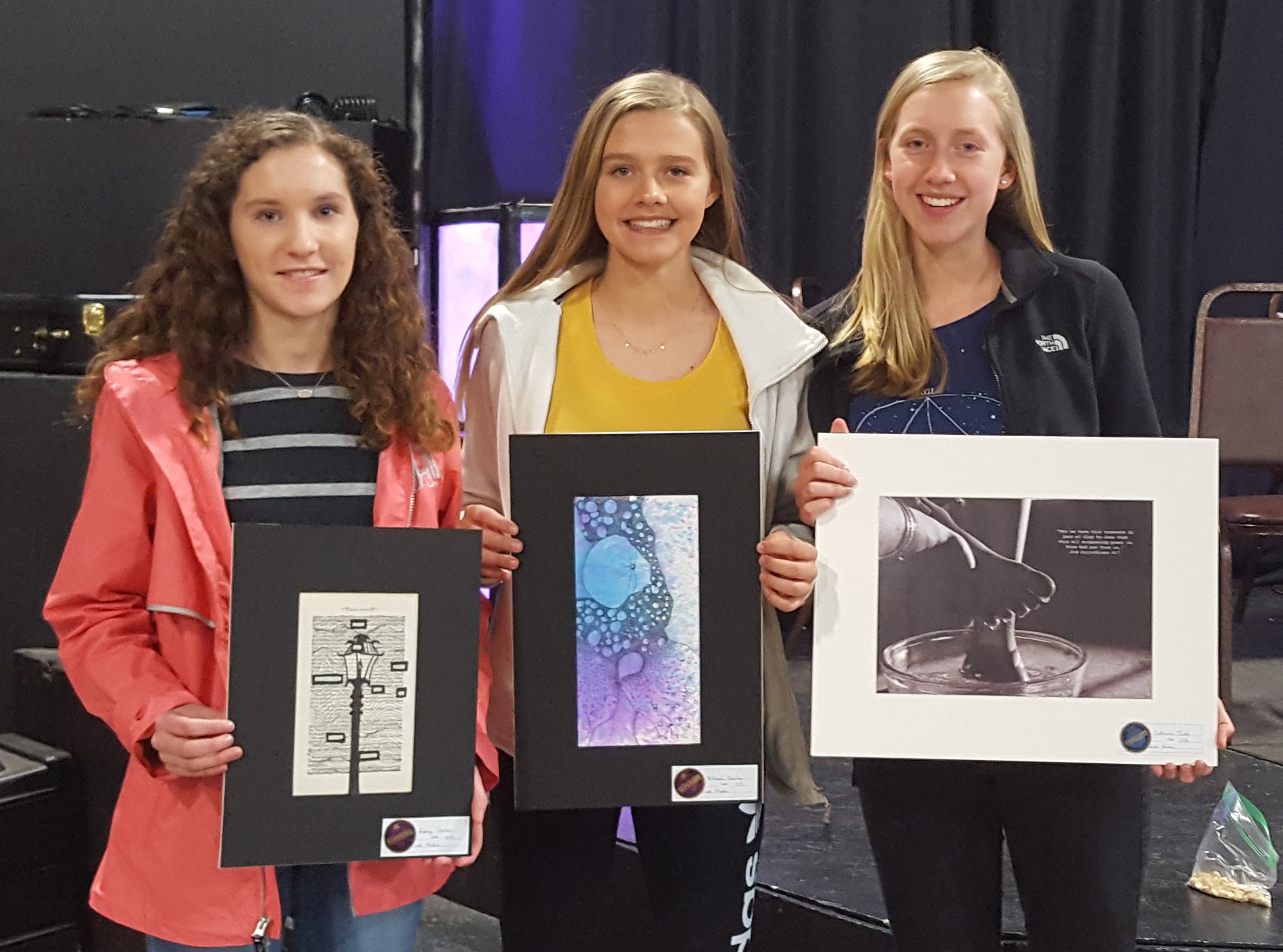 Congratulations to Catherine Judd and Mikayla Hawley whose art work has been selected by SCACS to be entered into a national competition! Also, congratulations to Avery Denton whose artwork won runner-up in the SCACS state art competition. All three art pieces receieved quality recoginition at the state competition.